Handheld inkjet printer usage and application range
2021-05-02
Recently, many customers consult handheld printers, but most consultants believe that handheld printers can spray everything. Since it is hand-held, it is very small and convenient, and the price should of course be very cheap.
In fact, although the handheld printer is relatively cheap in the product of the printer, the handheld printer is widely used in the industry of profiles, building pipes, blockboards, laminate flooring, etc. as a new generation of coding equipment. It can print information on different sizes and specifications. It has been successfully operated by many companies, and its price is very different from that of code printers.
The working principle of the handheld printer is that the two wheels in front of it must be rolled, so that the synchronizer on the printer drives the wheel to rotate, and then the synchronizer sends the signal to the printer, and the printer will spray the required one. content. Therefore, some relatively small products, such as small food packaging, beverage packaging, pharmaceutical packaging, etc., because the packaging is relatively small, the wheel can not roll on it, it can not give the signal of the printer, of course, can not be applied to such products Up.
So, what do customers think of the handheld printer? In fact, handheld printers are also very important. In the sheet metal industry, blockboard, wood core board, MDF, gypsum board and other large products, the fixed Inkjet Printer has its limitations, so the handheld inkjet printer has its use here. In addition, the hand-held inkjet printer is also widely used in the outer packaging, such as the code on the carton, the outer packaging anti-smashing goods. Stone, pipe, building materials, etc. can be used. Standard industrial structure with high standard industrial protection grade, suitable for industrial environments such as humidity, dust and high temperature. The nozzle sealing system protects the inside of the nozzle from dust. One-button switch machine, point-and-shoot camera operation editing.
At present, the main accessories of such handheld printers still rely on foreign imports, so the price of handheld printers cannot be one or two thousand yuan, which is a common misunderstanding of most customers who do not understand the importance and role of handsets. .
When you need truly industrial inkjet coders, Chinahae is ready with the right products and technical service for your application. A Lot Coder, Batch Coder or Date Coder from Superior always offers the greatest dependability and value on the market.
For your Date Coding needs, Chinahae delivers rock-bottom pricing on only the most advanced, low maintenance industrial inkjet coders. We are always ready to serve you with all the support you need for your application.
We have DOD, CIJ, TIJ different type Inkjet printers, high resolution inkjet coder can be used in food, beverage, building material, pipe, cable, pharmaceutical, electronic etc. field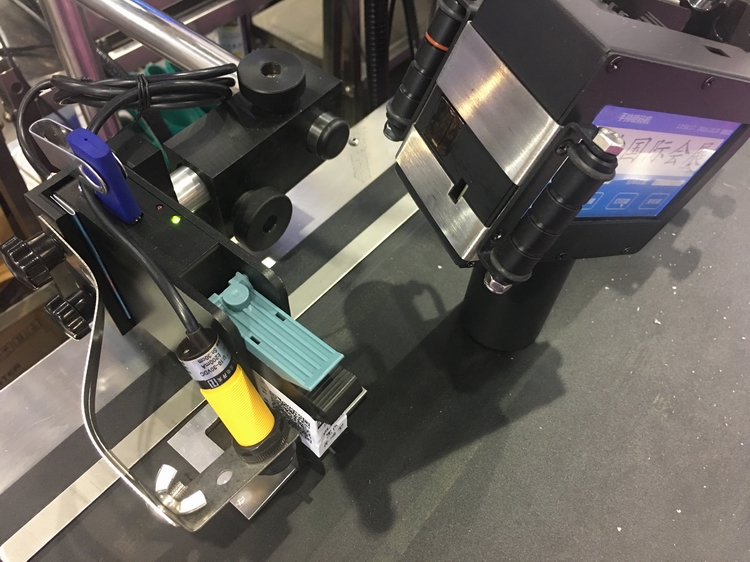 Inkjet Coding Printer
,
Industrial Inkjet Printer
,
Continuous Inkjet Printer
,
Handheld Inkjet Printer
,
Date Coding Printer
,
Inkjet Coder Machine
,
Inkjet Coding Systems
,
Inkjet Code Printer
,
Inkjet Date Code Printer
Die Cutting Machine Co.,Ltd http://www.whinkjetcodingmachine.com